Most people think someone who is good at math relishes doing complicated calculations, but we at bcatestprep.com believe that is not necessarily true and often times completely false. In fact, I believe many good math students detest complex calculations far more than you or I ever could and, contrary to intuition, that is exactly why they are so good. They will cleverly jump through hoops to find a simpler, faster, less mistake prone way to solve a problem and that is the essence of being good at math (or perhaps any discipline for that matter). Bergen County Academies, among the best high schools in the country, clearly understood this fact when they designed their admissions exam which is really a time compressed IQ test. This site is designed to help students  prepare for the Bergen Academies Admissions Test, learn clever new approaches to solving problems, and perhaps even have a little fun along the way.
          We believe students can benefit greatly from improving their mastery of numbers and they too often lack training from drills designed to enhance these abilities. That training often separates good performers from the rest just like a soccer player who exercises and trains his technical skills regularly will soon surpass other players on the field.  Gaining increasing levels of comfort with numbers is too often a lost art forgotten the day after students finish memorizing their multiplication tables. Unfortunately, learning does not stop there. That is why we developed a unique Practice Drills module designed to help students become masters of the material covered for the BCA exam. We believe it is a powerful and unique part of preparing for exam day.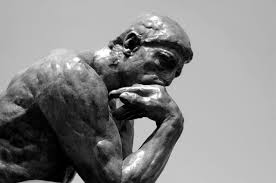 Among this crazy mix of tutors and study books what role do we fill? And maybe just as importantly, what role do we not fill? We are not a substitute for your teacher or a tutor in the sense that we will not teach you the core material for the first time. We assume you have a base in the topic material and look more like a piece of swiss cheese, mostly covered, but with some holes here and there. Hopefully, we can fill some of those holes and turn you into a tasty bit of mozzarella which we much prefer. To that end, I believe bcatestprep.com does a much better job than many expensive tutors or dull books to get you ready for your exam. The beauty of the online world is that bcatestprep.com can bring you many benefits the other options do not offer from our Practice Drills to reports indicating your child's scores and percentile rank as well as chronicling all his/her mistakes for review and so much more. Our content is second to none and one feature you are sure to love is that bcatestprep.com delivers this package for the cost of only about one hour of tutoring sessions. Central to our motivation is the desire to be efficient and affordable and give any kid anywhere the same opportunity to prepare for his or her exam.